We're nearing the end of another successful year for the charter school movement, and I wanted to take a moment to thank you for supporting charter schools and recap some 2018 highlights.
As you'll see below, this year brought record funding for the federal Charter Schools Program, as well as an important grant to the National Alliance to help address the facilities challenges that hold back progress for too many charter schools. These successes were the result of consistent, bipartisan work at the National Alliance, building friends and honoring allies on both sides of the aisle.
We are particularly proud of our work to bring school leaders of color to meet with legislators. These leaders demonstrate the diversity of our movement and make a powerful case for why charter schools are essential to giving all students access to a high-quality education. We will continue to cultivate strong relationships among both Democrats and Republicans in DC and beyond, ensuring that no matter which party is in charge on Capitol Hill or in state legislatures, we have allies to advance our interests.
We also achieved important wins for our quality agenda in states including Ohio, while legal victories in Washington state and Louisiana have established firmly that charter schools are public schools and that charter school students should be treated fairly and equally.
As a result of our efforts, and of the stories of millions of happy parents, students, teachers, and charter school alumni, the public is embracing charter schools—the recently released 2018 Schooling in America Survey from EdChoice found support for charter schools at 61 percent, with parent satisfaction much higher than in district schools.
As demand for charter schools continues to surge, we have much more work to do to deliver for the millions of families that want and deserve access to high-quality charter schools. Making sure children have access to schools that will allow them to reach their full potential is a great responsibility. We cherish this work because we know we are making a difference.
Happy holidays,

Nina Rees
President & CEO
National Alliance for Public Charter Schools
PS—If you have the ability to support our work financially, we would welcome and appreciate your contribution.
Strong relationships in D.C. lead to record charter school funding
2018 proved to be a banner year for charter school funding as our champions in Congress delivered a $40 million increase for the Charter Schools Program (CSP), bringing total funding to $440 million. The CSP is the primary source of funding for new charter school creation, expansion, and replication. The National Alliance itself secured a $2.4 million grant from the U.S. Department of Education to launch the Charter School Facilities Center, which will catalyze the development and dissemination of new ideas, best practices, and affordable solutions to charter school facilities challenges. The National Alliance is a regular presence on Capitol Hill, whether testifying before Congress—as Nina did before the House Committee on Education and the Workforce—or recognizing our allies through the annual Champions for Charters reception or the inaugural #BringTheFunk Awards. We never rest in our efforts to make the voices of this movement heard in the halls of power.
State policy work lays the foundation for stronger charter school movements
Throughout the year, the National Alliance worked with our CSO partners to improve state policies. Virtual charter schools have posed unique challenges to maintaining high quality, and in 2018 we spent significant time working with leaders in Ohio to strengthen their laws around virtual schooling. We were pleased when Gov. John Kasich signed Senate Bill 216, which brings more transparency and accountability to full-time virtual charter schools—a win for students and for the charter school movement in Ohio. In 2018 we also kicked off a new effort with leaders from Mississippi and Alabama, two states with new charter school laws, to grow a high-quality charter school movement from the start. Three schools opened in Alabama and Mississippi this school year, including the first intentionally diverse public school in rural Alabama—and more schools are already on the drawing board for future years.
National Charter Schools Conference convenes in Austin
The charter school movement gathered in Austin, Texas, in June for the 2018 National Charter Schools Conference. More than 4,000 attendees heard from a variety of distinguished speakers, including former astronaut Dr. Bernard Harris; 2017 National Teacher of the Year Sydney Chaffee; Roadtrip Nation founder Mike Marriner; and several students and school leaders. Click here for speaker highlights. Hundreds of in-depth sessions allowed teachers, school leaders, and board members to engage in content that will help them raise their game for students. And the National Alliance partnered with the Broad Foundation to award the 2018 Broad Prize for Public Charter Schools to DSST Public Schools. Be sure to join us for the 2019 conference in Las Vegas from June 30-July 3, 2019. Registration is now open!
Legal victories make clear that charter schools are public schools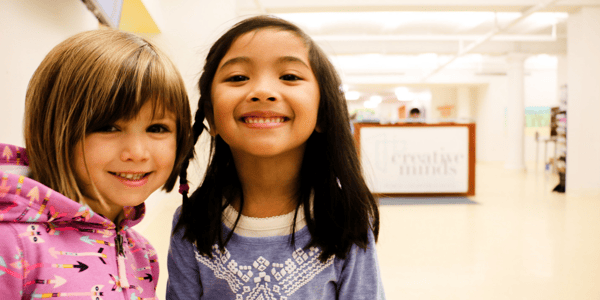 The National Alliance's Charter School Legal Action Fund saw its work pay off in two important legal victories for charter school students. In Washington state, the Supreme Court—once and for all—affirmed the constitutionality of both charter schools and the statewide charter school authorizer. The decision in El Centro de la Raza vs. Washington makes clear that charter schools are public schools and ensures that current and future charter school students will have access to a high-quality public education. In Louisiana, after three years of litigation, the state Supreme Court ruled in favor of charter schools, not only affirming the funding mechanism in place for state-authorized schools but also approving the use of local district funding for these schools. We are thrilled with these victories and will continue to intervene in cases that promise to promote charter school equity and autonomy.
Research points the way toward improvement in public education
The National Alliance continues to produce groundbreaking research raising the bar on quality and helping those inside and outside the movement better understand the contributions charter schools make to public education. Pensions Under Pressure addressed a timely issue by looking at how charter schools are finding innovative solutions to the challenges that are affecting teacher pension systems across the country. The report was featured in Education Next. National Alliance research in 2018 also examined the issues of federal facilities funding, unified enrollment systems, and charter schools serving Native students. And we produced our go-to annual ranking of state charter school laws, which placed Indiana in the top spot for the third year in a row!