10/10/2020
A NOTE FROM NINA
I want to start this week with a big thank you to all the teachers and school leaders who are doing their best for students in these difficult times. Charter schools often have to make and carry out decisions without the help of a large organization. This makes us nimble and responsive to student needs, but it's a big responsibility for educators.
We're doing everything we can to help educators through this time. Below you'll find information about a new interactive tool to help understand where students may be most at risk from COVID-19. We're also continuing to update our COVID-19 resources website, which covers a wide range of issues. And we're curating and hosting webinars on topics important to students, teachers, and school leaders right now. You can find recordings of past webinars on our YouTube page.
Please let us know if there are other ways we can help. We're so proud of the work happening in charter schools around the country, and we're honored to support and advocate on your behalf!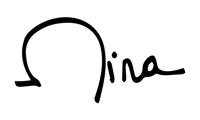 Nina Rees
President & CEO
National Alliance for Public Charter Schools
COVID-19
Is Your Charter School At-Risk of a COVID-19 Outbreak?
School leaders and districts made some tough decisions this fall around school reopenings to ensure they protected their teachers, students, and staff. As leaders continued to adapt amid the pandemic, we have a new tool that can help.
The National Alliance created a COVID-19 vulnerability map for selected school districts with high charter enrollment share. The interactive map tracks where new cases are on the rise and areas that might be especially vulnerable given community demographics. See how to use or explore the map on your own.
GRANTS
Seed Funding Opportunity for Charter Schools Looking to Expand
Leaders of high-performing single-site schools or small networks are invited to apply for newly announced seed funding from the Charter School Growth Fund.  The seed funding supports the growth of charter schools and networks with general operating grants between $250,000 and $600,000, and they are especially interested in supporting school leaders of color.
Applications received by November 6, 2020, will receive priority consideration and the final application deadline is January 8, 2021.
FACILITIES
Collected Research on Charter School Facilities
A new report from the National Charter School Resource Center, A Synthesis of Research on Charter School Facilities, examines the current state of charter school access to facilities, including ownership, funding, and financing.
Here are three of the conclusions:
Underfunded facilities disproportionately impact students of color and those from low-income backgrounds.
Access to facilities may be influencing the charter school pipeline.
Many state programs designed to offset the cost of charter school facilities are not currently funded.
You can find more resources at the Charter School Facility Center.
RESOURCES
Resources for Parents
Unboxed by Prepared Parents is a free, monthly learning kit that unpacks the education families want and kids deserve with a focus on grades 4-9.
SOCIAL CORNER
Tweet of the Week
I am part of a diverse coalition of charter school supporters. And I vote! Remember our voices matter too #ChartersVote