11/23/2020
A NOTE FROM NINA
Happy Thanksgiving week! While this year's holiday is likely to be quieter than in most years, I hope it provides an opportunity to take a break from a stressful time and connect with loved ones near and far.
Before we head into the holiday, our friends at the Powerful Parent Movement are kicking off two days of social media action this week. They've got a message for President-elect Biden: Don't forget about us when you select a Secretary of Education. Please check their Twitter handle @WeArePPN and look out for their video today, and check back tomorrow for a second one that will be released. We should support their work to elevate the voices of parents and communities by helping to amplify their messages to President-elect Biden. So, don't forget to like and retweet them!
I also hope you'll include charter schools and the National Alliance in your plans for Giving Tuesday (Dec. 1). This year, we're raising funds specifically to provide two charter school graduates with paid internships at the National Alliance. By ensuring that our interns are paid, we're breaking down a barrier that prevents too many students from gaining valuable work experience that prepares them for a career. Your help would mean the world to these charter grads, including David Segura, a KIPP alumnus and current National Alliance intern!
Thank you to all of the friends and allies who support charter schools and charter school students. Have a wonderful holiday!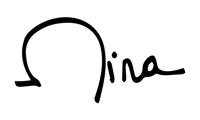 Nina Rees
President & CEO
National Alliance for Public Charter Schools
WEBINAR
Post-Election Analysis: The State of the Charter School Sector
Join us today at 3 p.m. ET for a post-election analysis of the state of the public charter school sector. During the virtual briefing, we will share how federal and state election outcomes will affect the growth and support of the charter school movement. Register today and we'll see you there!
FEDERAL
National Alliance Endorses Educator Jobs, Teacher Diversification, and COVID-19 Response Bill
We are proud to join a group of key education organizations in endorsing the Educator Jobs Fund Act of 2020 introduced last week by longtime charter school supporter Senator Cory Booker (D-NJ).
The Educator Jobs Fund Act would provide federal funding to protect education jobs, provide funds for personal protective equipment, and offer new grants to support the diversification of the teaching profession. Charter schools that are LEAs would receive allocations based on their Title I-A shares and could use the funds to retain, hire, and rehire staff. The bill also gives priority to schools that serve concentrations of students from low-income families and other underserved students.
Learn more about the bill in a summary memo prepared by Penn Hill Group or read the full bill text. We will provide more details as the bill moves through the legislative process.
RESEARCH ROUNDUP
New Analysis Shows Record High Funding Gap Between District and Charter Schools
New research from the University of Arkansas shows students attending district-operated schools receive about 33% more per-pupil funding than students in charter schools. The new study, Charter School Funding: Inequity Surges in the Cities, looked at 18 urban school districts and found district schools receive additional funding from local sources and non-public donations. This new evidence shines a light on inequities in public school funding—and students are the ones losing out.
IN THE MEDIA
Preparing for a Biden-Harris Administration
National Alliance President and CEO, Nina Rees spoke with Joy Resmovits at The Seattle Times about what a Biden-Harris administration could mean for charter schools. "Our key concern with a Biden-Harris administration is with the degree to which some of the rhetoric on the campaign trail seeps into their policies."
PARTNERS
District-Charter Partnerships Offer Another Route to Expansion
David Osborne, director of the K-12 education work of the Progressive Policy Institute, writes about a new concept that may be a win-win-win for charter schools, families, and districts. In The Third Way: A Guide to Implementing Innovation Schools, the author outlines a model state legislation to help school districts create innovative charter-like schools.
FROM THE STATES
Washington State CSO Launches Blog Series
The Washington State Charter Schools Association launched a blog series that celebrates exceptional 'game changers' across the state's charter public school sector. These are teachers, founders, educators, parents, and students who challenge traditional boundaries, push against systemic barriers, and go above and beyond in K-12 education. Follow @WA_Charters on Twitter or visit the blog to read their inspiring stories.
JOB OPENINGS
Work at the National Alliance
The National Alliance is hiring for the following position:
Senior Director, Partnerships and Strategic Communications
Apply
The Senior Director of Partnerships and Strategic Communications will help craft and execute communications strategies that further organizational goals and support efforts at the federal, state, local, and partner level.
SOCIAL CORNER
Tweet of the Week
A new report from @ppi highlights a win-win-win for charter schools, families, and districts when it comes to facilities. Learn more from @OsborneDavid on the @charteralliance blog https://www.publiccharters.org/latest-news/2020/11/20/district-charter-partnerships-offer-another-route-charter-expansion
LOOKING AHEAD
Upcoming Events
ExcelinEd EdPalooza
Virtual
December 1-3
The National Alliance's Debbie Veney will moderate a panel featuring our Senior Advisor George Parker and other allies on December 2 at 4:15 p.m. ET
Louisiana Charter Schools Conference
Virtual 
December 2-4
Michigan Charter School Symposium
Troy, MI
December 9-10